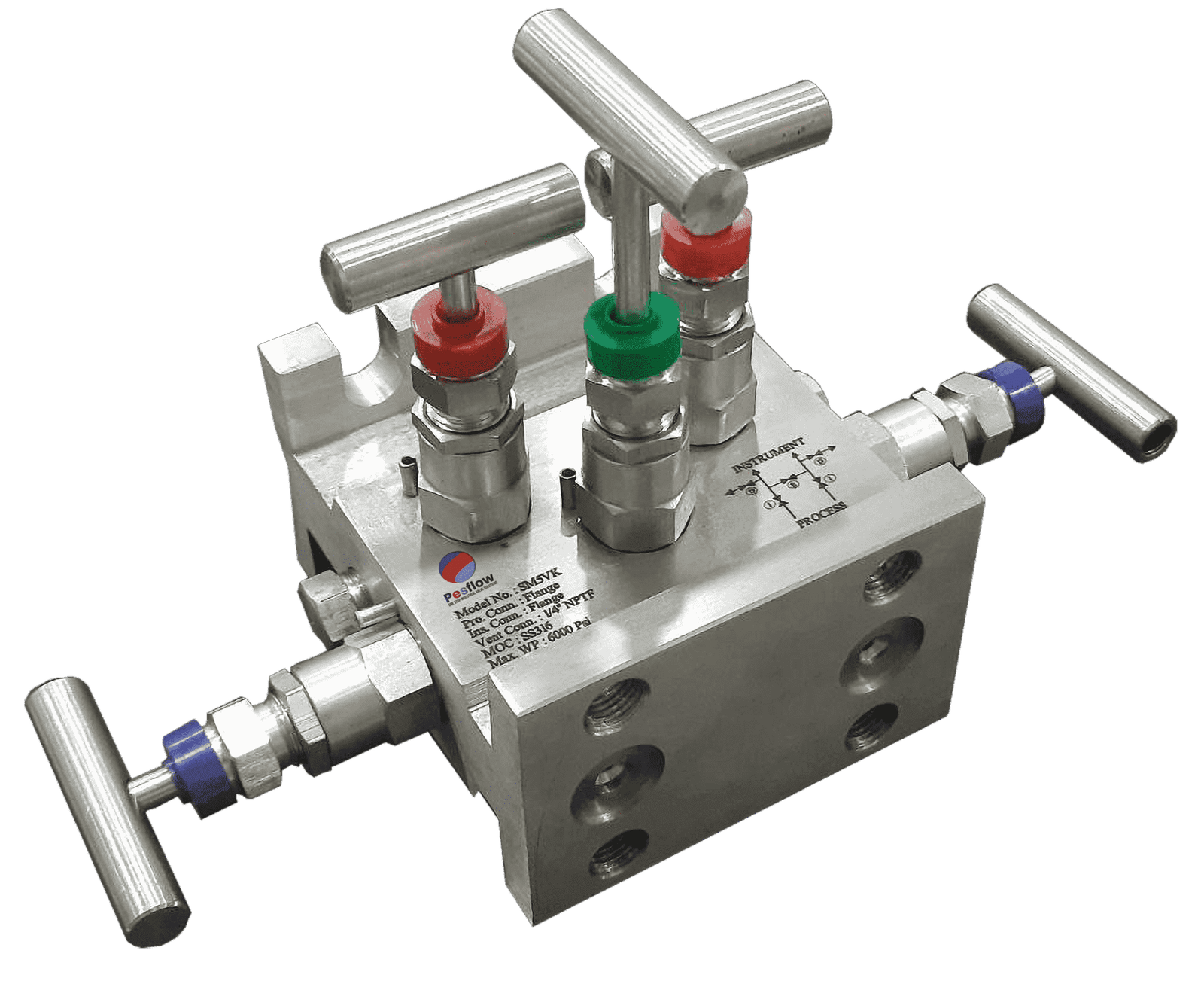 Forged Construction PESFlow's valve manifolds are designed & built to operate safely and reliably at pressure up to 6000 Psi at maximum high temperature up to 240°C. 2 way, 3 way and 5 way valve manifold are used for bubble tight shut off and low torque operation. PESFlow valve manifolds are designed to protect life for the sophisticated and costly instruments like differential and transmitters.
Pressure: 6000 psi to 10,000 psi Temperature: PTEF packing from -73c to 210 c Port size: 1/4″ to 2″
Material: SS 304, 304L, 316, 316L, Monel, Brass, Hestelloy.