Multiport Averaging Pitot Tube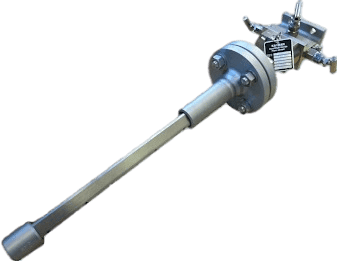 Perfect Engineering Services presents the Multiport Averaging Pitot Tube, a versatile differential pressure device designed for cost-effective and accurate flow rate measurement in closed conduits, especially well-suited for larger pipes with lower flow velocities. This device is highly versatile and well-suited for a variety of general applications.
The Multiport Averaging Pitot Tube finds its applications in industries such as Oil & Gas, Petrochemical, and Power Stations, where reliable flow measurement is essential.
This device is available in various models, including the standard ED-20/21 and ED-45/46 models, which come in diamond shapes and are manufactured by square bars. Additionally, special devices can be tailored to specific requirements based on stress and vibrations analysis results.
The construction material of the Multiport Averaging Pitot Tube can be customized to meet customer specifications, with reference to ASME/ASTM standards. Process connections can be either threaded couplings or flanged nozzles, providing flexibility for various installation needs.
The Multiport Averaging Pitot Tube excels in providing accurate flow rate measurements while maintaining affordability, making it a valuable asset in a wide range of applications within diverse industries.
Material
As per Customer's requirements / Main material References: ASME/ASTM
Process Connections
Threaded Coupling / Flanged Nozzle
Calculation
Main Reference code: AS PER STANDARDS
Performances
Accuracy (referred to flow coefficient): 2 to 2.5% for Standard Device; to be evaluated case by case for Special Devices
Repeatability: ± 0.15%
Max PPL 10÷15% of full scale differential pressure
Calibration
Note
Flow Meters can be manufactured according to all Customer Specifications
Flow Meter can be supplied complete with all relevant accessories (valves / manifold / condensing pot / transmitter / fitting /tubing)